ATP report – Summer School, July 2015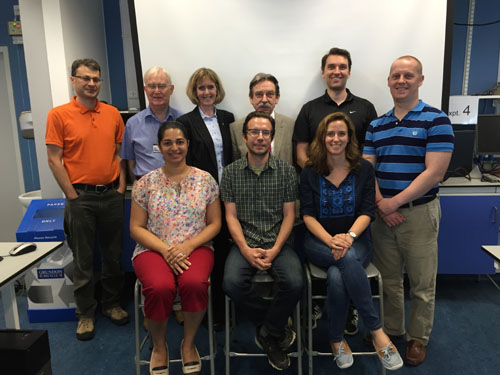 Some of the trainees at the summer school
The July summer school of the ATP ran very well, with the two modules 'ATP1 – Limbs' and 'ATP2 – Head and neck' being offered. Ten students attended in total, including one from Sweden, and two from the United States. Two observers, who are intending to attend the course in 2015-16, came along for part of the week. At the end of the course, two distinctions were awarded, and ten passes. Three students completed the full programme and have been awarded their certificates of completion.
As well as the intense week of training, time in the evenings was used to enjoy the Oxford's relaxed eating establishments, including one evening sitting on the balcony of the Oxford Club watching a game of cricket, and trying to explain the scoring system to our foreign friends!
Overall it was a very good week, and the feedback from students was very positive.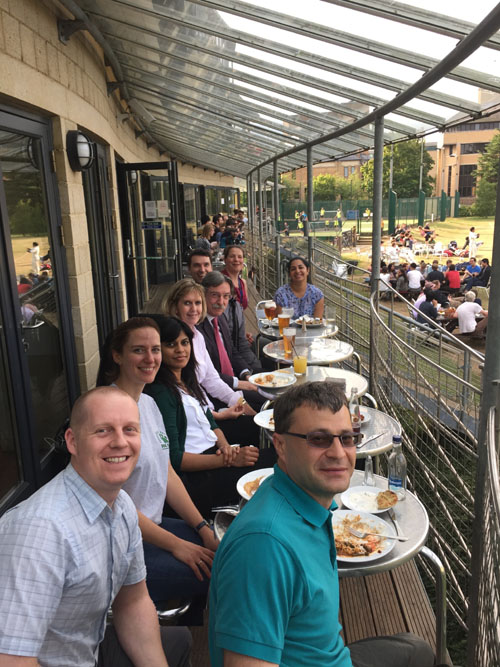 Trainees enjoying a game of cricket at the Oxford Club during the summer school