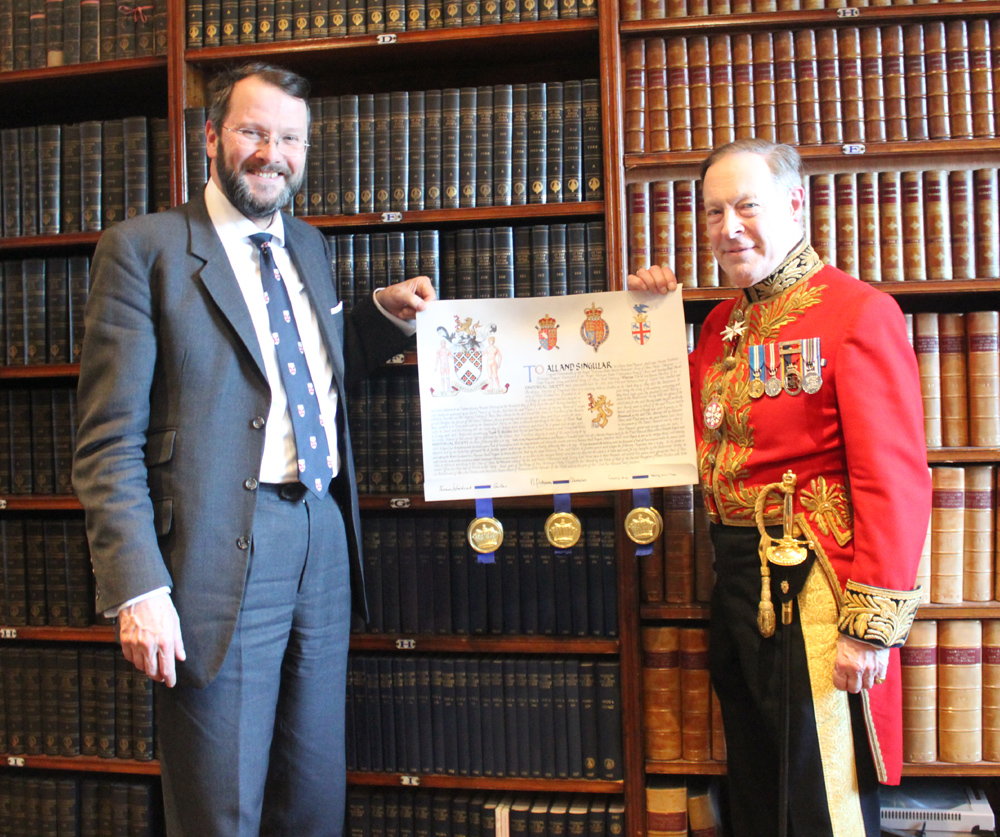 On the 5th February 2015 at 3.30pm at the Royal Astronomical Society, Mr William Hunt, Windsor Herald, presented Professor Clive Lee, President of the Anatomical Society, with Letters Patent. Professor Lee said that he was delighted with the achievement of a most impressive grant of arms, the culmination of over two years' work.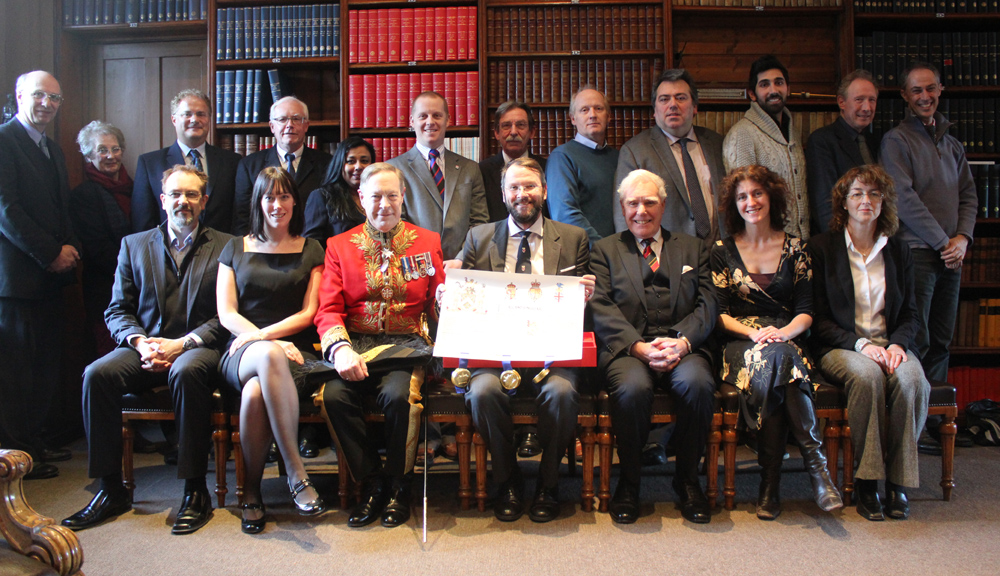 The event was attended by the current Officers and Councillors: Dr Imelda McGonnell (via Skype), Professor Kieran McDermott, Professor Emeritus Colin Ockleford, Dr Adam Taylor, Professor Stefan Przyborski, Dr Grenham Ireland, Professor Simon H. Parson, Dr Claire Smith, Dr Fabio Quondamatteo, Associate Professor Lopa Leach, Assistant Professor Siobhan Loughna, Professor Zoltán Molnár, Dr Abigail Tucker and Mr Joy Balta, who also represented the Institute of Anatomical Sciences. Also in attendance were: Immediate Past President of the Anatomical Society, Professor D. Ceri Davies, Mr Keith Lawrey, Learned Societies Officer, Foundation for Science and Technology, Dr David Heylings, Meetings Secretary, British Association of Clinical Anatomists, and Ms Mary-Anne Piggott, Executive Administrator, Anatomical Society.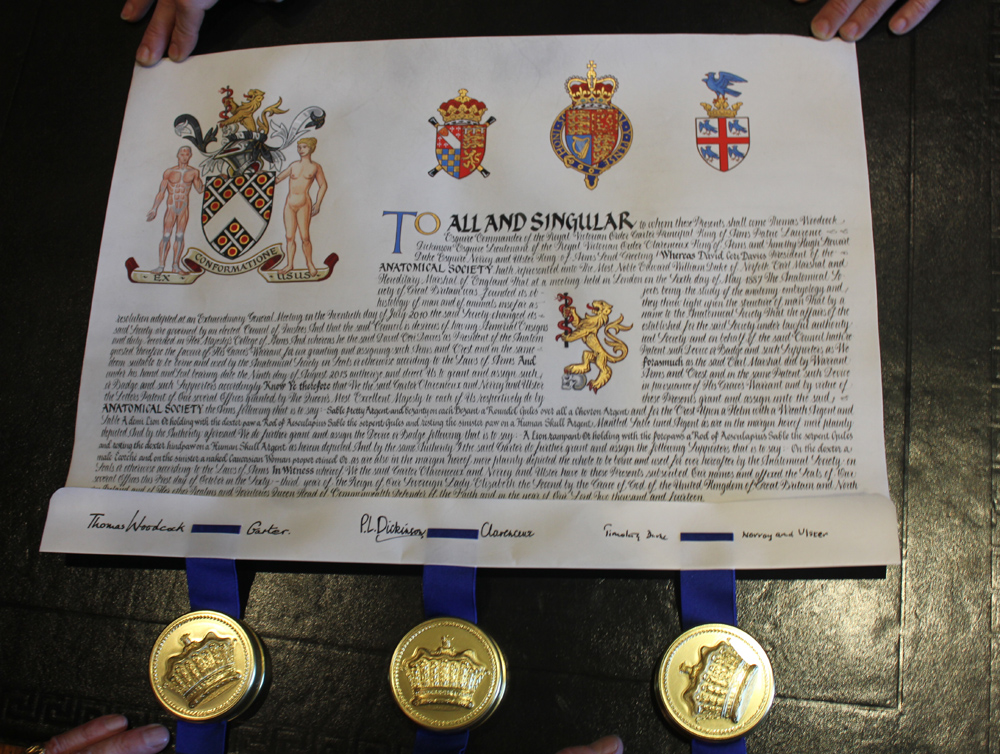 The Letters Patent by which the Arms are granted are written on vellum headed by the Royal Arms flanked by those of the Earl Marshal and the College of Arms, and with the seals of the Kings of Arms pendent beneath. The design alludes to the professions of members of the Anatomical Society who comprise medical practitioners, dentists, vets, scientists and artists. The frets in the Arms represent neural cells and the roundels within them, stem cells (for the scientists). A chevron is one of a series of bones on the ventral side of the tail in many reptiles and some mammals. The lion, the king of beasts (for the vets), in the Crest and in the Badge supports a Rod of Aesculapius (for the medical practitioners) and rests its paw on a skull (with teeth for the dentists). The Supporters are a male écorché and a female nude (for the artists). The motto 'ex conformatione usus' means 'from structure comes function'.

Clive Lee - President
Acknowledgement: Photographs were taken by Ms Sophie Chester-Nash.