Profiles: Anatomical Society Council 2022
Regius Professor Simon H. Parson, President
As President of the Anatomical Society, I am responsible for ensuring that we fulfil our charitable purpose to champion the Anatomical Sciences in the broadest sense. We do this chiefly through the support of our 600 members, organisation of meetings, research and outreach activities in laboratory, clinical and education fields. I also chair the Journals Committee, to oversee the Society's prestigious publications Journal of Anatomy and Ageing Cell.

I am Lead for Anatomy at the University of Aberdeen, and involved in all aspects of our teaching to 900 Medical, Dental, Physician Associate and Science students each year. I also lead our burgeoning range of local, national and international trauma and surgical training courses.
My research is focussed on gaining a complete understanding of the range of pathologies present in Spinal Muscular Atrophy (a childhood form of motor neurone disease), toward development of adjunct therapies for the disease. I am also involved in the development of novel anatomical solutions and approaches to training and operative procedures.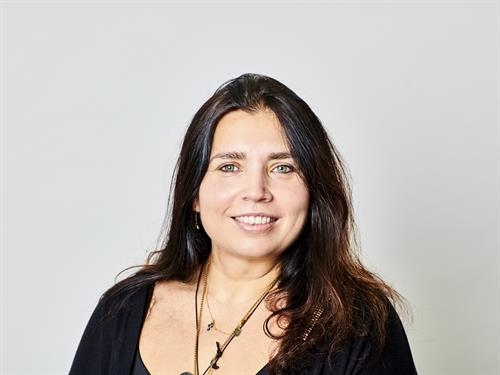 Dr Joanna Matthan, Honorary Secretary
My role within the Society covers a variety of remits, primarily running the Society's day-today governance business. I also chair the Prizes and Awards committee and am involved in promoting, reviewing and administering the range of prizes and awards that the Society makes available to its members.
I am Director of Academic Studies and Senior Lecturer at the School of Dental Sciences, Faculty of Medical Sciences, Newcastle University. As a clinical anatomist, I work across the Faculty, predominantly with dental and medical students. Prior to studying Medicine, and with an MA in English, I had a career in the corporate world (as Technical Editor for a multinational Telecommunications Company). I side-stepped into academia and anatomy education from a clinical job after discovering the versatility of anatomy and a passion for teaching it, and wishing to have a positive impact on future healthcare professionals through grounding their clinical acumen in sound anatomical knowledge.
I also run postgraduate level surgical and dental anatomy sessions with Health Education North East (HENE), an area in which I have a deep interest as improved patient care and patient safety through a grounding in anatomical knowledge is close to my heart. I continue to work closely with the clinical and surgical fields, as well as in clinical dentistry. I have utilised anatomy extensively in Widening Participation events to encourage medical and dental students to enter the professions, and have an interest in engaging the general public with grassroots anatomical knowledge more widely.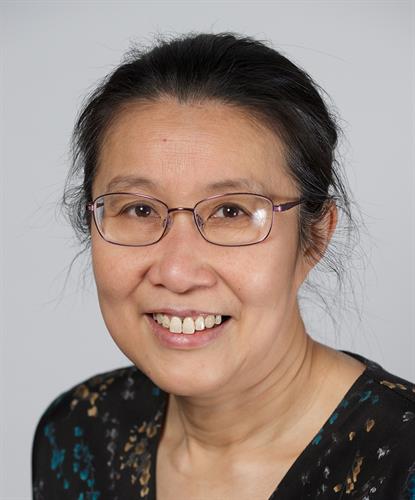 Professor Cecilia Brassett, Deputy Secretary
As the Deputy Secretary, I assist the Honorary Secretary in managing the governance activities of our Society.
As the University Clinical Anatomist in the Department of Physiology, Development and Neuroscience, University of Cambridge, I organise the dissection-based anatomy teaching course for preclinical medical students, supervise clinically applied anatomical research, manage our team of senior and junior demonstrators, and run revision sessions for clinical students. I work with a number of clinicians on a range of projects, especially involving the gastrointestinal tract and musculoskeletal disorders, and participate as a faculty member on external courses for health professionals.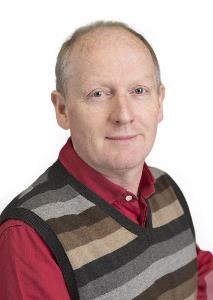 Professor Kieran McDermott, Honorary Treasurer
As the Honorary Treasurer, I assist in all matters relating the financial control of the Society according to the rules and regulations laid down by the Charity Commission. This includes oversight of all income and expenditure, maintenance of the Society's and the Company of Anatomist's bank accounts and monitoring of the Society's investment portfolio. I am also a member of the Finance and Investment Committee and the Research Advisory Committee.
I am Professor of Anatomy and Head of Teaching and Research in Anatomy at the Graduate Entry Medical School at the University of Limerick. My research interests focus on the developmental origins and lineage determinants of neural cell types, the vulnerability of nervous system development to intrinsic and extrinsic perturbation and the pathophysiology of neurodegenerative diseases such as Parkinson's disease and multiple sclerosis.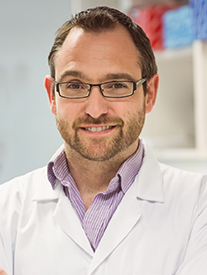 Professor Gerard O'Keeffe, Deputy Treasurer
As the Deputy Treasurer, I work with the Treasurer on all matters relating the financial control of the Society according to the rules and regulations laid down by the Charity Commission. This includes oversight of all income and expenditure, maintenance of the Society's and the Company of Anatomist's bank accounts and monitoring of the Society's investment portfolio. I also work on GPDR management within the society.
I am a Senior Lecturer in Anatomy and Neuroscience and a Fellow at the Centre for the Integration of Research Teaching and Learning at University College Cork, Cork, Ireland. My biological research interests focus on the using chemical, biochemical and genetic techniques to discover and characterize new mechanisms that control the development, degeneration and regeneration of neurons in health and disease states. My pedagogical research interests focus on universal design for learning approaches to anatomy education.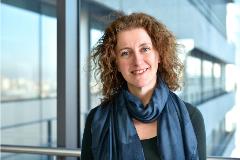 Professor Abigail Tucker, Meetings Officer

As Meetings officer, I am in charge of making sure that the Anatomical Society organises and participates in a range of meetings that appeal to our members. Along with the local meeting organisers, the Meetings officer makes sure that meetings are academically stimulating, well-attended, run efficiently and to budget. I am involved in forging links with other professional, biomedical and anatomical societies, encouraging joint meetings, and spreading best practice.
I am a Developmental Biologist with an interest in how shape is generated during embryology to create our anatomy. I have a research lab at the Centre for Craniofacial and Regenerative Biology at King's College London. My research focuses on development of the face and head, looking at clinical questions concerning birth defects and evolutionary questions concerning why we look like we do.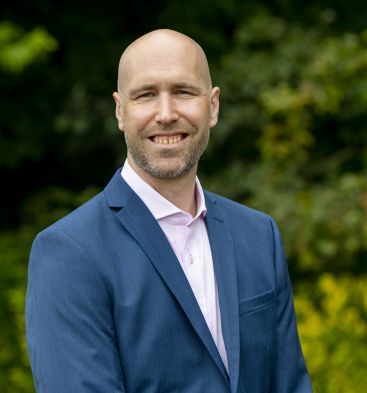 Professor Scott Border, Education Officer
I am responsible for managing the strategic direction of The Society's educational objectives and contributions. This includes leading and championing educational policy, curriculum developments and innovations. All of these activities are achieved through our highly experienced committee, who have national and international reputations for delivering high impact teaching and pedagogical research.
Having developed a thriving and renowned centre of excellence for clinical neuroanatomy education at the University of Southampton I have since moved to The University of Glasgow as Professor and Head of Anatomy in the School of Medicine, Dentistry and Nursing . My academic approach to teaching is centred upon partnering with students through innovation and engagement.
Educationally, my research interests involve the efficacy of near-peer teaching in medical education, and as a founder member of the prestigious undergraduate neuroanatomy competition, I also have a deep-seated interest in approaches to the teaching and assessment of neuroanatomy. One significant strand of my pedagogical research is focused on multimedia learning in anatomy, using mixed method approaches.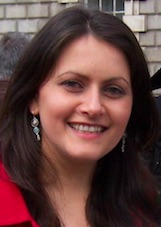 Catherine Hennessy, Website, Media and Communication Committee Officer
As WMCC officer, I am responsible for leading the management and editing of the Anatomical Society website and social media platforms and for chairing the WMC committee.
The WMCC committee includes several members, each with their own responsibilities for managing and editing particular sections of the website, editing the Society's e-newsletter Anastomosis, and for publishing specific social media and communication activities. The committee help to ensure that all relevant news is shared with the society's members and that the Society is continually promoted to potential new members. The committee is also responsible for judging the biannual Anatomical Society Best Image Prize.
As a Lecturer of Anatomy at Brighton and Sussex Medical School, I teach all areas of human anatomy at undergraduate and postgraduate level to medical and healthcare students and professionals. My research investigates how social media fits into the field of anatomy and medicine, and the implications for professionalism. I am particularly interested in exploring how medical students and doctors develop social media professionalism or e-professionalism. I am also involved in research which creates core anatomy syllabi for Pharmacy and Physician Assoicate students.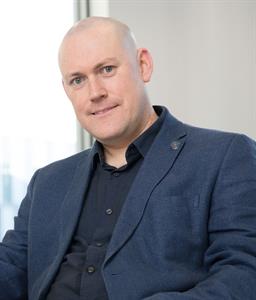 Dr Iain Keenan, Acting Website, Media and Communications Chair
As WMCC deputy officer, I assist the officer with the management and editing of the Anatomical Society website and social media platform.
As a Senior Lecturer in Anatomy at the Anatomy and Clinical Skills Centre within the School of Medical Education (SME) at Newcastle University, I am responsible for delivery and management of the Essentials of Medical Practice (EOMP) MBBS curriculum. I also deliver gross anatomy, embryology and histology teaching to undergraduate and postgraduate medical sciences and medical education degrees as well as postgraduate clinical training programmes. I supervise a PhD student and multiple undergraduate project students in a student-partnership programme of anatomy education research. Our research interests concern the development, evaluation and curricular integration of innovative digital and art-based 3D visualisation learning approaches in anatomy education. As EOMP Lead for Educational Research and Scholarship, I mentor and showcase the pedagogic activities of academic colleagues.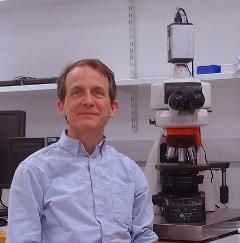 Dr Gavin Clowry, Research Officer
As Research Officer, I chair the Research Advisory Committee and our role is to raise awareness of research involving the anatomical sciences principally through the Society studentship schemes, which provide post-graduate research studentships and undergraduate summer vacation research scholarships. We also promote research supported by the Society or otherwise conducted by its membership, the research symposia that form part of the Society meetings, and the Society journals.
As a Senior Lecturer in the Institute of Neuroscience, Newcastle University, I conduct research into molecular neuroanatomy and brain development. I am particularly interested in the development of the sensorimotor system in relation to cerebral palsy, the development of the human cerebral cortex in relation to autism spectrum disorders, and finding ways to map gene expression in the early human fetal forebrain. I also currently teach anatomy to medical undergraduates and neuroanatomy to biomedical science undergraduates and masters students studying neuroscience and behaviour.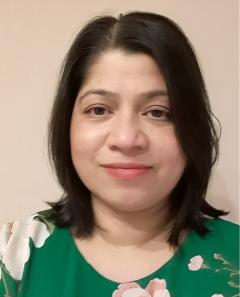 Dr Asha Venkatesh Membership Officer
I am the Deputy Membership Officer and work with the Membership Officer to ensure matters related to membership are dealt with effectively. I also lead the Equity, Diversity and Inclusivity group of the Anatomical Society seeking to ensure that the Anatomical Society promotes equity of opportunity, and an inclusive culture in all of its work and avoid discrimination at all times.
I am a Senior Lecturer at the University of Aberdeen and Lead for Year 2 of our MBChB programme. I have helped implement change to the way we teach and assess Anatomy and the wider MBChB curriculum including developing a blended learning approach when the pandemic struck. I love teaching students especially embryology, histology and head and neck anatomy. I am passionate about supporting medical students in their curriculum and ensuring they gain a strong grasp of clinical anatomy. Externally, I have been the lead organiser of the Scottish Anatomists group (2016-2021) and am also a Committee member in the Education Development Committee of the Association for the Study of Medical Education (ASME). Through my role in ASME, I try to raise the profile of Anatomy and other fundamental sciences in medical education.
My other passion is Equity, Diversity and Inclusivity. Various personal experiences spurred me to be involved in the Athena SWAN initiative and I successfully led our Institute (2016-2020) to its first Bronze award in 2017. I now lead our schools MBChB EDI Task Force and represent our medical school at the Medical School Council's EDI Alliance.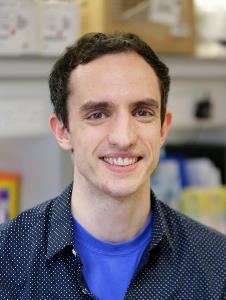 Dr Jeremy Mortimer, Early Career Councillor


My primary role is to represent the student members of the society at council and scientific meetings, whilst connecting with early career researchers worldwide to create an inclusive, supportive anatomical community. I aim to engage with current and potential new early career members through our website, social media, and by organising early career focused events. With a lifelong passion for anatomy, my society membership prior to taking up a council position encouraged me towards an academic career, and I would like to inspire and support other early career anatomists in gaining the benefits of the society.
I am currently a postdoctoral research fellow in musculoskeletal tissue engineering at University College London in the laboratory of Professor Chaozong Liu. My work focuses on using decellularisation and partial demineralisation techniques to develop and characterise a soft-hard hybrid tissue scaffold as a medical device to repair the injured enthesis. I have a clinical background, with a focus on plastic and hand surgery. I am also involved with undergraduate and postgraduate anatomy teaching throughout the UK.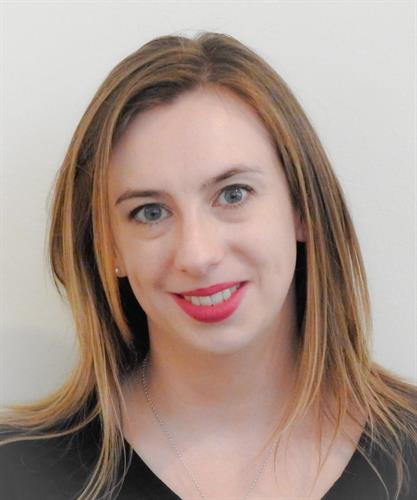 Dr Eilidh Ferguson
As Deputy Meetings Officer, I assist the Meetings Officer in matters relating to the organisation and participation in Anatomical Society meetings, as well as developing links with other societies and associated organisations.
I am a lecturer in Anatomy at the University of Glasgow. I teach students across Life Sciences, Medicine, Dentistry and Nursing and I am the anatomy lead for the Glasgow Access to Medicine Programme, a Scottish Government funded widening participation initiative. My background is in Forensic Anthropology and I have experience of forensic casework both in the UK and Internationally. My research interests include craniofacial growth and development, human identification, and the use of 3D digitisation and interactive learning tools in anatomy education.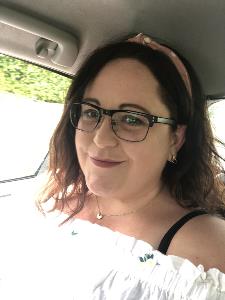 Dr Claire Tierney
As an Ordinary Council member, my role is to support the society's aims of promoting and encouraging engagement with all aspects of anatomical science, from both a research and education perspective, and supporting my fellow councillors in the various committees running under the Anatomical Society.
I am currently the Dentistry Anatomical Lead and Lecturer in the Human Anatomy Resource Centre (HARC) at the University of Liverpool and teach students across Life Sciences, Health Sciences, Medicine, Dentistry and Post-Graduate courses. My background includes an undergraduate degree (BSc Hons) from the National University of Ireland Galway (NUIG) in Anatomy and PhD from the Royal College of Surgeons in Ireland (RCSI) in Bone Tissue Engineering and Regenerative Medicine. My main field of interest is in Craniofacial Anatomy, of which I run the Head and Neck Anatomy modules at Liverpool, and it is also my main field of research. My prime field of interest is in the muscles of facial expression, muscles of mastication and the temporomandibular joint.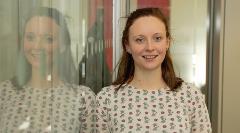 Rebecca Shepherd,
I joined the Anatomical Society in 2018 as an early career member. As an Ordinary Councillor since January 2022, my role is to support to support the aims of the Anatomical Society and to support members in gaining the most from their membership.

I am a Lecturer in Anatomy at Lancaster Medical School, where I am responsible for delivering anatomy and histology teaching to undergraduate medical students. I initially studied Biomedical Science at Lancaster University, before working as a Health and Care Professions Council registered Biomedical Scientist in the NHS. I returned to university to complete my PhD, funded by an Anatomical Society Studentship. My research interests centre around the role of bone marrow adipocytes in bone health. I enjoy science communication and public engagement, and I have performed 'academic' stand-up comedy on a number of occasions!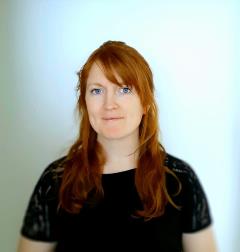 Dr Kate Dulohery
I am a Senior Lecturer in Anatomy at the University of Sunderland. I teach gross anatomy, embryology, and histology to undergraduate medical students and across the faculty of Health Sciences and Wellbeing. Additionally, I have a keen interest in widening participation and public engagement activities in anatomy. I am also deputy assessment lead for the School of Medicine. My current research interests include the evaluation of 3D technologies within anatomical education as well as the integration of ultrasound into the medical curriculum.