Profiles: Anatomical Society Council 2020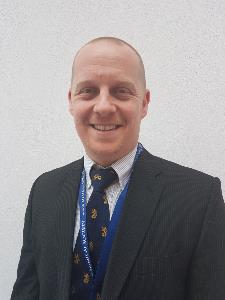 Professor Adam Taylor, Honorary Secretary

As Deputy Secretary, my role within the Society covers a variety of functions; assisting the Secretary with various pieces of Society business. I also sit on the Prizes and Awards committee, serving as Secretary to this committee. Within the committee, I am involved in promoting, reviewing and administering the variety of prizes and awards that the Society makes available to its members.

I am Director of the Clinical Anatomy Learning Centre and Senior Lecturer in Anatomy at Lancaster Medical School, Faculty of Health and Medicine, at Lancaster University, UK. I teach all aspects of anatomy including embryology, microscopic and gross anatomy to first, second- and third-year medical and biomedical students. My research interests include bone and cartilage biology, microscopic anatomy, gross anatomy, medical education, and medical history. I also undertake a vast amount of outreach activities and am involved in various types of communication of research and anatomical education through mainstream media at a local, UK and international level.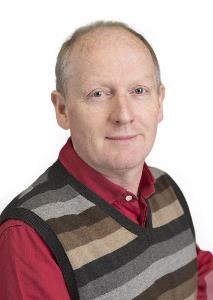 Professor Kieran McDermott, Honorary Treasurer
As the Honorary Treasurer, I assist in all matters relating the financial control of the Society according to the rules and regulations laid down by the Charity Commission. This includes oversight of all income and expenditure, maintenance of the Society's and the Company of Anatomist's bank accounts and monitoring of the Society's investment portfolio. I am also a member of the Finance and Investment Committee and the Research Advisory Committee.
I am Professor of Anatomy and Head of Teaching and Research in Anatomy at the Graduate Entry Medical School at the University of Limerick. My research interests focus on the developmental origins and lineage determinants of neural cell types, the vulnerability of nervous system development to intrinsic and extrinsic perturbation and the pathophysiology of neurodegenerative diseases such as Parkinson's disease and multiple sclerosis.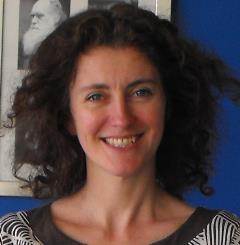 Professor Abigail Tucker, Meetings Officer

As meetings councillor I am in charge of making sure that the Anatomical Society organises and participates in a range of meetings that appeal to our members. Along with the local meeting organisers, the meetings councillor makes sure that meetings are academically stimulating, well-attended, run efficiently and to budget. As meetings councillor I am involved in forging links with other professional, biomedical and anatomical societies, encouraging joint meetings and spreading best practice.
As a Developmental Biologist with an interest in how shape is generated during embryology to create our anatomy I have a research lab at the Department of Craniofacial Development and Stem Cell Biology at King's College London. My research focuses on development of the face and head, looking at both clinical questions concerning birth defects and evolutionary questions concerning why we look like we do.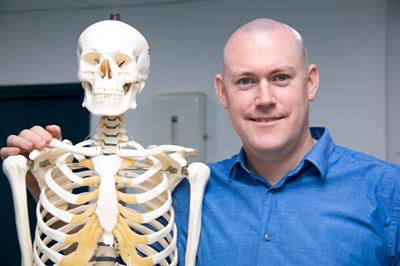 Dr Iain Keenan, Website, Media and Communications Officer
As WMC officer, I am responsible for leading the management and editing of the Anatomical Society website and social media platforms and for chairing the WMC committee. The WMC committee itself is composed of several members, each with a responsibility for managing and editing particular sections of the website and for specific social media and communication activities. The committee is also responsible for judging the biannual Anatomical Society Best Image Prize.
As a Senior Lecturer in Anatomy at the Anatomy and Clinical Skills Centre within the School of Medical Education at Newcastle University, I am responsible for delivery and management of the MBBS curriculum. I also contribute gross anatomy, embryology and histology teaching to further undergraduate and postgraduate medical sciences and medical education degrees as well as clinical training programmes. My research concerns developing and evaluating innovative creative, artistic and digital learning and teaching approaches in anatomy education.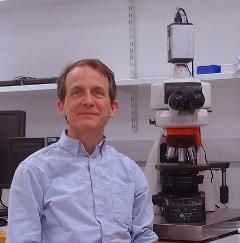 Dr Gavin Clowry, Research Officer
As Research Officer, I chair the Research Advisory Committee and our role is to raise awareness of research involving the anatomical sciences principally through the Society studentship schemes, which provide post-graduate research studentships and undergraduate summer vacation research scholarships. We also promote research supported by the Society or otherwise conducted by its membership, the research symposia that form part of the Society meetings, and the Society journals.
As a Senior Lecturer in the Institute of Neuroscience, Newcastle University, I conduct research into molecular neuroanatomy and brain development. I am particularly interested in the development of the sensorimotor system in relation to cerebral palsy, the development of the human cerebral cortex in relation to autism spectrum disorders, and finding ways to map gene expression in the early human fetal forebrain. I also currently teach anatomy to medical undergraduates and neuroanatomy to biomedical science undergraduates and masters students studying neuroscience and behaviour.

Professor Fabio Quondamatteo, Membership Officer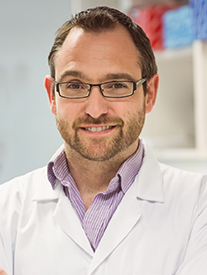 Dr Gerard O'Keeffe, Deputy Treasurer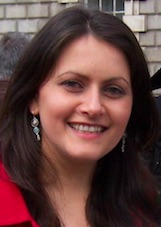 Catherine Hennessy, Deputy Website, Media and Communication Committee Officer
As WMCC member, I contribute to the management of the society's social media platforms to share relevant news with the society's members and help with communications to potential new members.
As Teaching Fellow at Brighton and Sussex Medical School as well as teaching anatomy, my research investigates how today's medical students and doctors use social media and whether this poses a threat or an opportunity to their careers. I am also involved in a research project to create a core anatomy syllabus for Pharmacy students.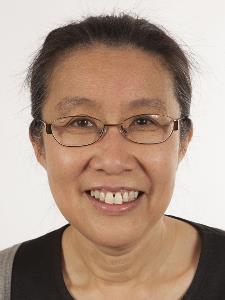 Dr Cecilia Brassett
As Deputy Meetings Officer, I assist the Meetings Officer in organising our biannual conferences which aim to promote high quality science and research in the anatomical sciences.

As the University Clinical Anatomist in the Department of Physiology, Development and Neuroscience, University of Cambridge, I organise the dissection-based anatomy teaching course for preclinical medical students, supervise clinically applied anatomical research, manage our team of senior and junior demonstrators, and run revision sessions for clinical students. I work with a number of clinicians on a range of projects, especially involving the gastrointestinal tract and musculoskeletal disorders, and participate as a faculty member on external courses for health professionals.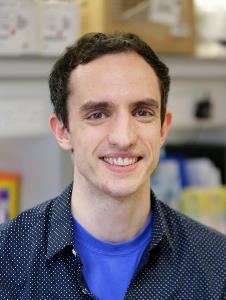 Dr Jeremy Mortimer, Early Career Councillor

My primary role is to represent the student members of the society at council and meetings. I also aim to engage with current and potential new student members through our website, social media and by organising student events. My society membership prior to taking up a council position encouraged me towards a more academic career, and I would like to inspire and support other students in gaining the benefits of the society.

I am currently a PhD student in musculoskeletal tissue engineering at Edinburgh University in the Paxton lab. I am studying the bone-tendon enthesis of the deep flexor of the human finger, using interfacial co-culture of fibroblasts and osteoblasts to investigate repair of a problematic injury zone. I have a clinical background, with a focus on plastic and hand surgery. I am also involved with undergraduate and postgraduate anatomy teaching locally and regionally.
Regius Professor Simon Parson, President

Dr Joanna Matthan, Deputy Secretary

Cannot find template "~/Frontend-Assembly/Telerik.Sitefinity.Frontend/GridSystem/Templates/container-fluid.html".