The Anatomical Society Council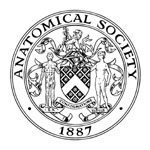 A meeting of the Council of the Anatomical Society will be held on Thursday 5th May 2016 from 11am to 4.00pm in the Dunhill Room, Gordon Museum, Hodgkin Building, King's College (Guy's Campus), London SE1 1UL. Catering will also be in the Dunhill Room. MAP
A meeting of the Anatomical Society Prizes and Awards Committee will take place from 10.00am to 11.00am before Council.
AGENDA (attached)
1. Welcome and Apologies
2. Quorum
(Regulation 17: 'The quorum at any Council Meeting shall be eight Councillors in person or by proxy…'
3. Conflicts of Interest
Minutes
4. Draft Minutes of the Council meeting of 24th March 2016 (attached)
5. Matters Arising from Item 4
6. Any Other Matters Arising not on the Agenda
Reports
7. President's Report
i. Royal Society of Biology (RSB) www.rsb.org.uk
a. Annual Members Update (attached)
ii. Public Engagement
iii. The Anatomy Associations Advisory Committee
iv. Understanding Animal Research Concordat: AS Draft Policy Statement (to follow)
v. Representation: BACA and IAS:
BACA
a. Summer 2016, 19th to 21st July 2016, joint with AS Brighton & Sussex;
b. Winter 2016 TBA;
c. Summer 2017 joint meeting with EACA, 4th to 7th July 2017, Warwick University;
d. Winter 2017 14th December 2017, Burton Hospital, Burton-On-Trent.
IAS
a. Abigail Tucker represented AS at The Spring Scientific Meeting 7th and 8th April 2016 at Brighton and Sussex Medical School. IAS Council possibly on 7th April 2016.
vi. Coat of Arms: Location
vii. Leonardo Volumes
a. Summary Report (attached)
b. Market Valuation (2013) for similar set – Bonhams (attached)
c. New draft Statement of Ownership (attached)
d. Old Ownership Statements (attached)
viii. Royal Charter: Update
ix. Book Update
8. Communications including Social Media
i. Social Media Editor's Report (attached)
9. Honorary Secretary and Deputy Secretary's Report
i. Fellowship and Honorary Fellowship of the Anatomical Society
ii. Honorary Fellowship Category 3 Proposal Form (attached)
iii. Insurance: Professional Indemnity Insurance
iv. Fundraising – Gift Aid
v. Prizes and Awards: Symington Bequest Funding 2015/16 Round 4 - Deadline 21.04.16
vi. Prizes and Awards: Barclay Smith Funding 2015/16 Round 4 - Deadline 21.04.16
vii. Prizes and Awards: JoA Best Paper Prize 2015
viii. Prizes and Awards: Aging Cell Best Paper Prize 2015
ix. Prizes and Awards: Best Image Award - Deadline 31.05.16
x. Prizes and Awards: Departmental Seminar Awards 2016/17–Principles (attached)
xi. Prizes and Awards: Symington Memorial Prize 2016 to be awarded at the Winter Meeting 2016
xii. International Matters:
a. TEPARG: AS Representative Claire Smith
b. EFEM: AS Representative: Fabio Quondamatteo
c. IFAA: AS Representatives: Colin Ockleford and Stefan Przyborski
xiii. Wiley Executive Seminar Report (attached)
10. Honorary Treasurer and Deputy Treasurer's Report
i. AS PhD Studentship Underclaim (attached)
ii. Budget 1.10.15 to 30.09.16 (to follow)
iii. Profit and Loss (to follow)
iv. Investment Report
v. List of Names (to be submitted)
11. Website Management Officer
i. Website Management Officer's Report (attached)
12. Membership Officer's Report (attached) and Membership Stickers (attached)
i. Deceased Members
ii. Membership Totals
iii. Membership Subscription Fees 1.10.16 to 30.09.17 (attached)
iv. Member Optional JoA Paper Journal Subscriptions January 2016/17 (attached)
v. New Applications: For Election to Membership
vi. Members in Subscription Arrears 2015/16 – Final list
vii. Members Changing Membership Category: For Council to Approve and Elect names to the New Categories
viii. Tracking Members who change category when they renew
ix. Introductory Free Membership: via Meetings
x. Membership Arrears Re-Instatement - Policy
xi. Membership Applications Retrospective Approval
xii. Membership Communications with MCI
13. Research Officer's Report
i. Review of Featured Articles
ii. Part-Time PhD Research Studentships – for discussion
iii. PhD Research Studentships: 2nd Year Officer Visits in 2016 (attached)
iv. PhD Research Studentships 2016/17 for student commencement 1st October 2017
v. Undergraduate Summer Vacation Research Scholarship Awards 2015/16 - Results
14. Meetings Officer's Report
i. General Matters
ii. Upcoming Special Symposium Issues
a. Birmingham Winter Meeting 2014
iii. Summer 2016: 19th to 21st July 2016 Joint BACA/AS Meeting, Brighton and Sussex
iv. Winter 2016: 19th to 21st December 2016, King's College, London
v. Future Meetings:
a. Summer 2017: Galway with AAA as a Guest Society
b. Winter 2017: Possible venue Dundee. Theme 'Soft Fixing'
c. Summer 2018: Oxford. Theme on the 'Cerebral Cortex'
d. Summer 2018: 8th to 12th July 2018 World Congress of Biomechanics, Ireland. Possible half day symposium (Anatomy for BioEngineers: structural support) in Dublin during WCB. BACA usually meets in July.
e. Winter 2018: Possible venue London
f. Summer 2019 – IFAA Congress 9th to 11th August 2019, Turkey – possibility of AS holding two symposia
15. Education Officer's Report (attached)
i. All matters related to Education including the Anatomy Core Curriculum, Educational Posters and the Anatomy Training Programme
ii. Student Surgical Societies: Applications 2015/16 Round 4 (deadline 07.04.16)
iii. The National Undergraduate Neuroanatomy Competition 2016 (attached)
iv. Screenhouse
16. Student Matters
17. Newsletter Report – Anastomosis
18. AOB
i. RSB Bioscience Policy Resource – An Invitation (attached)
19. Date, Time, Place of Next Meetings – Council
It was agreed at Council 20.11.14 that there will be two mailings regarding Council meetings the first to include draft minutes and agenda and a second on the Tuesday immediately before the Council Meeting, with agenda, minutes and all papers.
DATE

LOCATION

TIME

ASSOCIATED EVENT

5 May 2016

King's College, London

11.00am to 4.00pm

18 July 2016

Brighton & Sussex

1.00pm to 5pm

Summer Meeting 19th-21st July, 2016 joint with BACA

Company of Anatomists Directors Meeting

29 September 2016

Glasgow

11.00am to 4.00pm

24 November 2016

London, RVC

11.00am to 4.00pm
20. Date, Time and Place of AGM 2016
DATE

LOCATION

TIME

ASSOCIATED EVENT

TBA

King's College, London

TBA

Winter Meeting, London

19th to 21st December 2016
21. Standing Items
23.1 Councillors as Directors
Councillors are directors of the Anatomical Society Company. We are required to notify Companies House of any changes in circumstances on form CH01. To help us do this please let the Executive Administrator know if you change any of the following:
Change of name details
Change of service address (this is the address that appears on the public record it does not have to be your usual residential address)
Change of usual residential address
Change of country/state of residence
Change of nationality
Change of business occupation (i.e. changing status from say postgraduate student to Lecturer)
Professor Colin Ockleford - Honorary Secretary
LIST OF OFFICE HOLDERS 2016 TO WHOM THE COUNCIL AGENDA AND MINUTES ARE DISTRIBUTED
OFFICE

HOLDER 2016

INITIALS

OFFICERS

President

Professor T. Clive Lee

TCL

Honorary Treasurer

Dr Imelda McGonnell

IM

Deputy Treasurer

Professor Kieran McDermott

KMcD

Honorary Secretary & AS Company Secretary

Professor Colin Ockleford

CO

Deputy Secretary

Dr Adam Taylor

AMT

Research Officer and President-Elect

Professor Stefan Przyborski

SP

Website Management Officer

Dr Grenham Ireland

GI

Membership Officer

Professor Fabio Quondamatteo

FQ

Meetings Officer

Professor Simon H. Parson

SHP

Education Officer

Dr Gabrielle Finn

GF

COUNCILLORS

Councillor

Dr Iain Keenan

IK

Councillor

Dr Gavin Clowry

GC

Councillor

Assistant Professor Siobhan Loughna

SL

Councillor

Professor Zoltán Molnár

ZM

Councillor

Professor Abigail Tucker

AT

Councillor – Postgraduate Member

Mr Joy Balta

JB

OBSERVERS

Institute of Anatomical Sciences Observer (IAS)

President or Council Member

British Association of Clinical Anatomists (BACA)

President or Council Member

Dr Claire Smith to attend Council meetings

AS Local Organiser Summer Meeting 2016 (February, March, May, July )

CS

TBA

AS Local Organiser Winter Meeting, 2016 (July, September and November 2016 Council Meetings)

COMPANY OF ANATOMISTS SECRETARY

Professor D. Ceri Davies

DCD
File: Council-Agenda-050516-v6-040516