Early Career and Student Events
Socials

Liverpool winter meeting 2023 - keep an eye out here and on our socials (@anat_soc) for information about the early career / student social event happening on the 3rd of January 2024 in Liverpool.
Previous socials
Summer Meeting 2023, Bangor
A great turn out for this unique student / early career social that took us to the magical Brambell Museum for a treasure hunt style quiz. The museum had hundreds of examples of animal morphology and comparative anatomy and included a narwhal horn and three headed lamb. The evening continued at the Castle pub before the hilly climb home.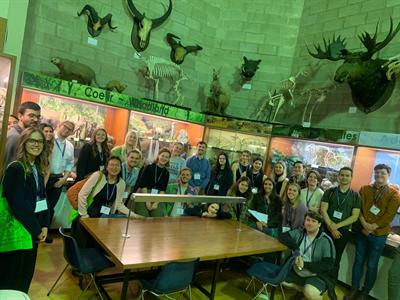 Winter Meeting 2022, Nottingham (Rescheduled)
A rather sunny afternoon for a 'winter' meeting. Return of the pub quiz run by Nottingham students, this time at the Rose and Crown pub. Questionable music was endured (note to self - always have a playlist ready!).
Summer Meeting 2021, Glasgow (virtual)

Brave in the face of Covid-derailment once more, the 2nd virtual Anatomical Society conference saw us all back on Zoom, ably led by the Glasgow undergraduate anatomy team. Richard Osman's 'House of Games' was given an AnatSoc make-over as we rhymed, answer-smashed and broken-karaoke'd our way through whilst making new international friends.

Winter Meeting 2020, Newcastle (virtual)
The inaugural virtual Anatomical Society conference, pandemic-enforced but marshalled in force by 2 student-led socials. A fun student meet-and-greet of Zoom ice-breakers and frenzied home item retrieval kicked off events the evening before the conference, with a student-delivered pub quiz for the main social, honing our knowledge of medical myths and emojis!
Winter Meeting 2019, Lancaster
With a washout leaving only the strongest ankles braving the ice-rink, The Borough hosted the Christmas quiz with a quizmaster cameo from Honorary Secretary Prof Adam Taylor; team 'Liver Let Die' somehow emerging victorious.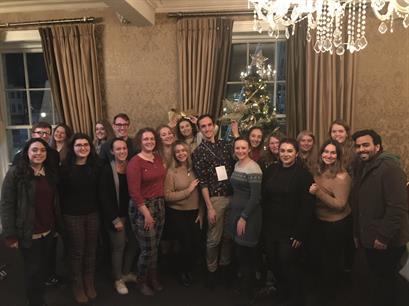 Summer Meeting 2019, IFAA, London
Jointly hosted with The American Association for Anatomy, with turnout from as far afield as Chile, a night of international socialising kick-started by some DIY 'heads up' anatomy name gaming. Membership officer spotted in the wilderness.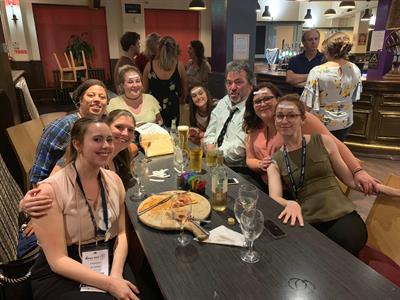 Winter Meeting 2018, York
An excellent turn out to Pitcher & Piano for food and drink forcing a closure to the kitchen, 'Sartorius B.I.G.' returned to reclaim their position as quiz champions, demonstrating an astute knowledge of Yorkshire culture.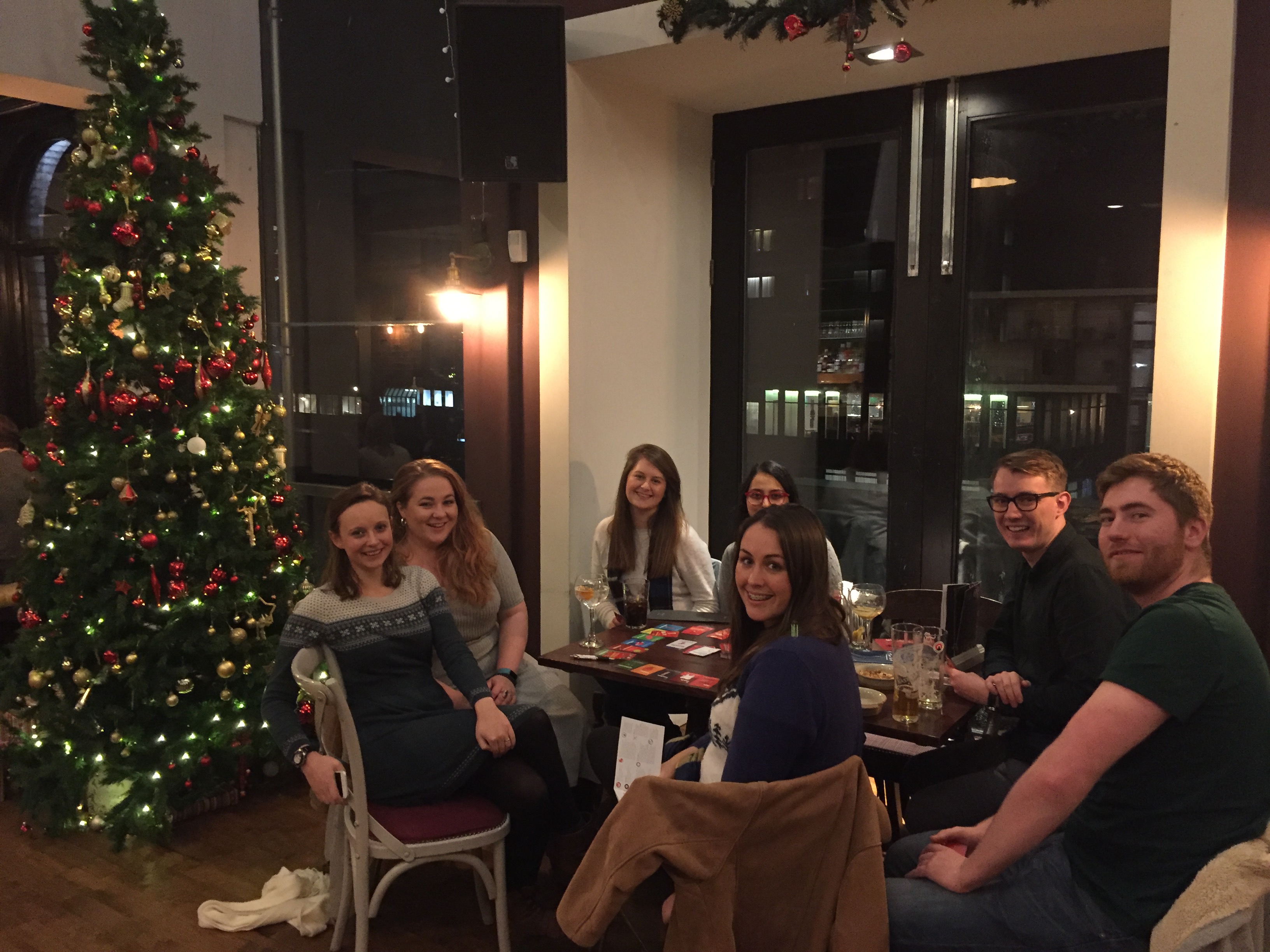 Summer Meeting 2018, Oxford
St. John's College bar hosts a hotly contested quiz, themed as per the conference exhibition as 'Art and Anatomy'. Congratulations to the winners (of best team name as well as the quiz!) - 'Sartorius B.I.G.'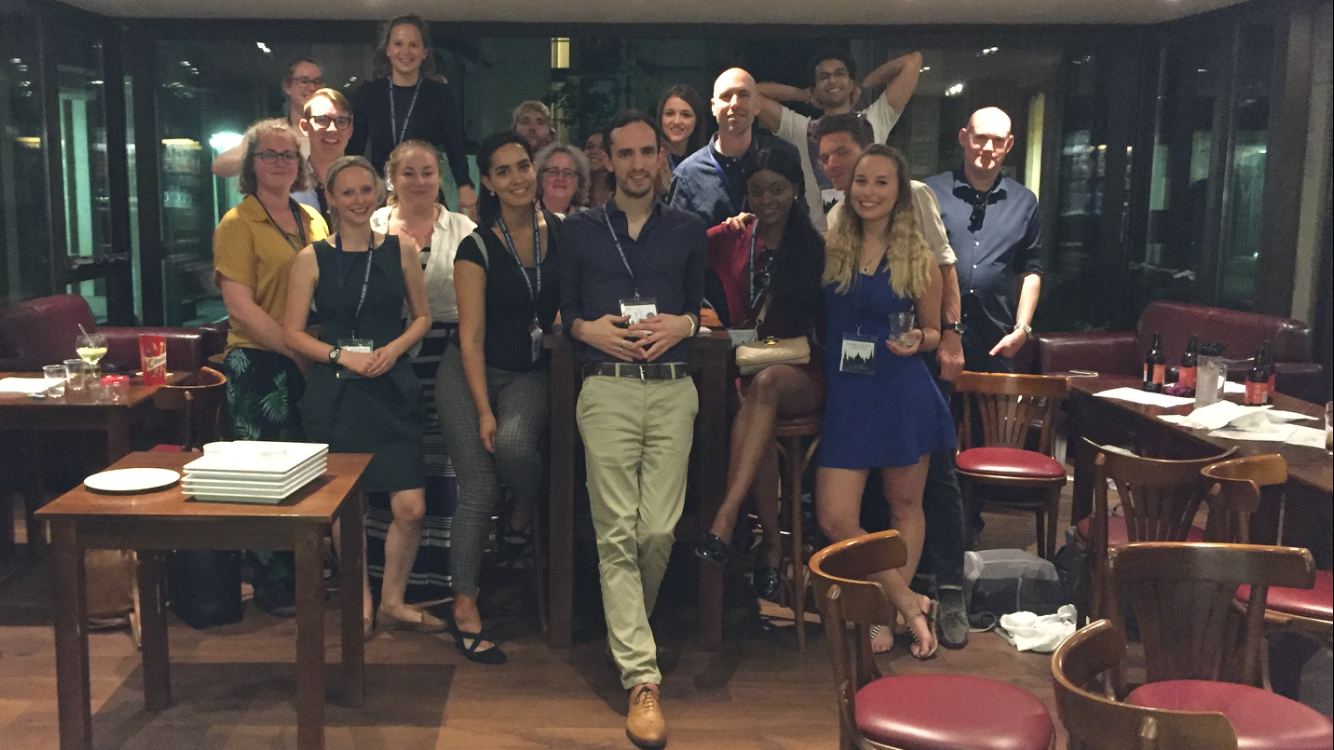 Winter Meeting 2017, Dundee
An evening of food and drink at Mayfly, with various anatomy brain teasers and crosswords in a race to first make a complete skeleton. Lots of chocolate was won.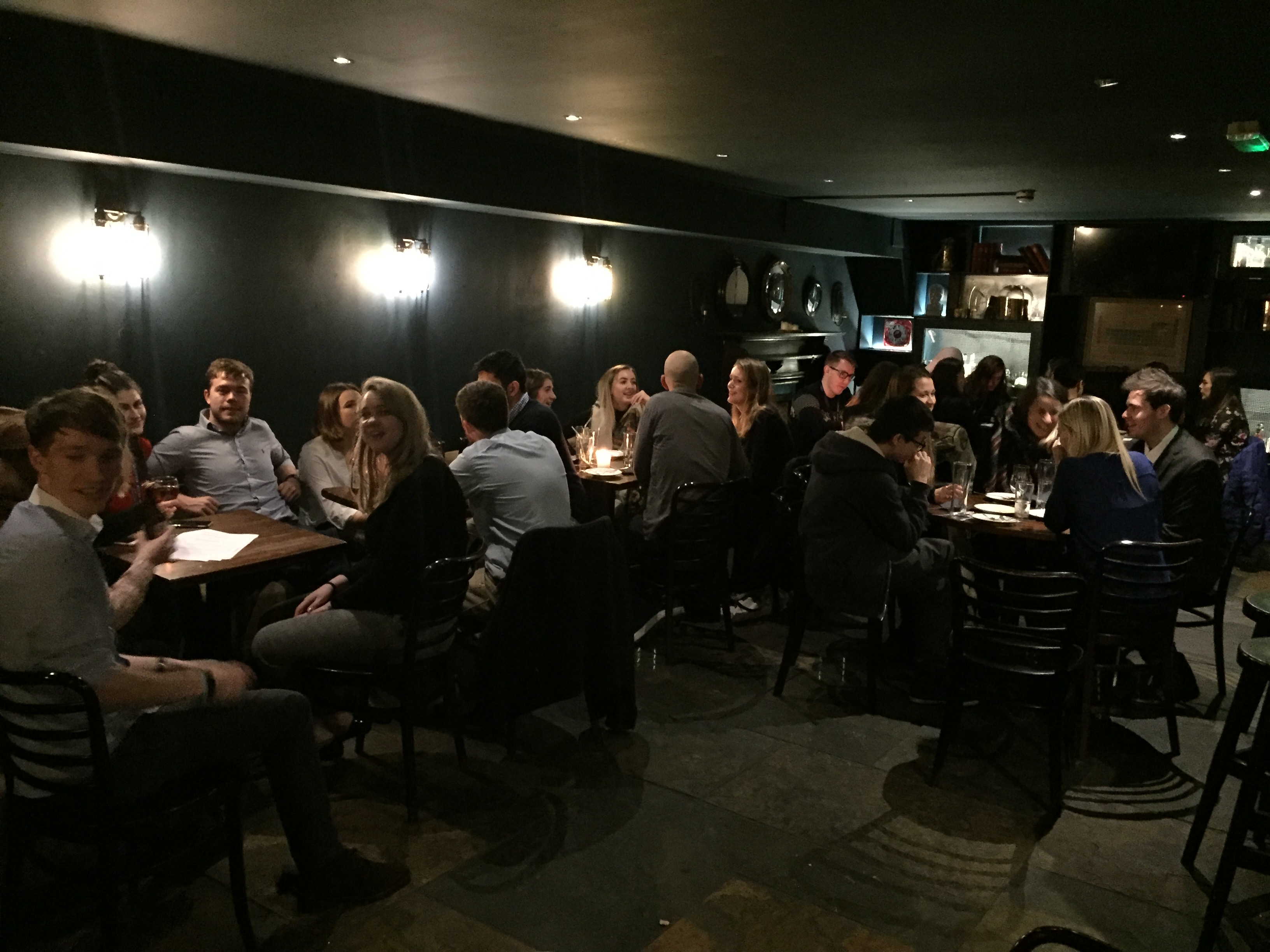 Summer Meeting 2017, Galway
An excellent Irish and biology themed pub quiz, with a particularly fine limerick round, at Massimo. Winners received a genuine trophy and medal, believe it or not.